QUARKEN 27 T-TOP nominated
Quarken 27 T-Top has been nominated for the prestigious European Powerboat of the Year award. This award is considered the boating industry's Oscar for the best new motorboats of the season.
Quarken 27 T-Top is nominated and one of the five boats selected in the category "Up to 10 meters". The European Powerboat of the Year Award will be presented in January 2023 and the jury is put together from test riders and editors-in-chief of the leading European motorboat magazines. This makes the "European Powerboat Award" one of the most important awards in the industry worldwide.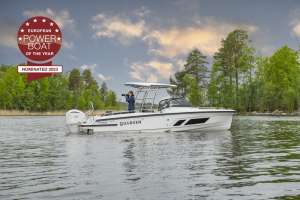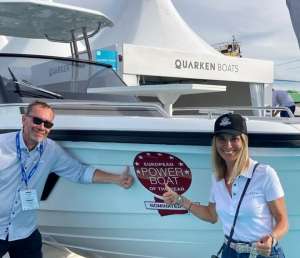 About the "Up to 10 meters" category
www.powerboat-award.com
"Boats in this class have a focus on "Vacation on water" and "family suitability". Boats in this category are often used for summer vacations in the classical sense, that's why the arrangements of space and the distribution of rooms are very relevant."​
The announcement of the winners will take place during the BOOT Düsseldorf boat show in Germany (21.-29.01.2023).

Click on and read the news on digital ONDECK Etesian Marine – Quarken