The sea brings out a hidden voice – a voice that enters our hearts and moves it with delight.
Κ.P.Kavafis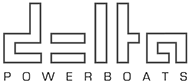 The inventive spirit
Feeling of "premium-class comfort" aboard with Swedish innovative design, outstanding performance and spectacular seakeeping abilities.

Follow the Leader.
The first shipyard in Finland building pilothouse boats from 1967 and into the future. Solid, versatile, family friendly and guaranteed to put a smile on your face in heavy weather conditions.

Enjoy the Finnish ideology, engineering and design to the fullest!
Confident, comfortable, and pleasant to explore the seas with.
A new concept of boats, designed with the aim of following a path of technical innovation and design.
What our customers say
Having owned boats before I have to say that the service received pre and post sale from Dimitris and the team is exceptional. Dr Evangelos V.
We had been recommended by several people to your company before we bought our boat and now totally understand why their recommendations were so strong. Thank you again and we look forward to boating with you for a long time into the future.Tchanko
I highly recommend Etesian Marine for my whole experience in purchasing a new boat. Etesian experienced, knowledgeable, and "good people" staff have been pleasure to work with. Thank you Dimitris for a flawless purchase.Mr Konstantinos
Etesian Marine let you know what to expect during the purchase process and there's no surprises when its time to pay the bill. Truly couldn't be happier with my experience and would refer their services to anyone. If you're considering purchasing a boat or servicing your current boat, contact them 1st. Mr Konstantinos
Just wanted to congratulate Dimitris Sakellariou on his excellent customer service. As this was my first yacht, Dimitris made the whole process an enjoyable experience. I would have no hesitation in recommending Etesian Marine for purchase of a new or used boat. Regards, John
I've owned two high performance boats (Cigarette and Midnight Express) and I have to say that Dimitris is one of the most knowledgeable / helpful guys in the biz.
Got a great deal on this Key Largo 30. Thank you for all the help. If you are looking for a used boat check these guys out, they have good deals!! Lambis
I've been a customer for years. There's no doubt that Dimitris and the team really care about my family's boating experience, and are always available to answer questions and help any way. Thanks to the entire team! Nick.
Thank you Dimitris for going beyond normal sales processes to ensure world class customer experience. I will recommend and come back as a customer. 10/10 score for Etesian Marine.
Have been using Etesian Marine for years. They have always been top notch. Have no worries here! Nick
My family and I are all loving our new boat. Purchased primarily as a commuter boat, it is seeing a lot of fishing time too and further adventures. I was very satisfied in the professionalism and services provided by Dimitris Sakellariou and his team at Etesian Marine. Paschalis
Dimitris was a pleasure to deal with. He was informative, very helpful ,guided me through the sale process and was always willing to help and kept me informed of the boat restoration. Fantastic customer care. My family now enjoy a safe and reliable vessel, thank you Etesian Marine. Manfred
Your company name and description only scratches the surface of what you really do.You were there for over 2 months helping me accomplish all the items I needed and wanted to get done with an outstanding network of service providers who were as good as you.So to the team at Etesian Marine and particularly Dimitris Sakellariou – thanks for a most pleasant purchasing experience. I will be back.Chris
Dimitris was very professional and extremely helpful. Thanks Etesian Marine for a first time great experience. Petros